Take On True Results With Our Competition Prep Coaching
Got your mind set on a specific goal? Trying to prepare for your first or next competition and need a little extra help??
At JMB Fitness, it doesn't matter why you're here. What matters is how we can help you make your goals a reality.
Our Competition Prep Coaching is designed to help men and women all across Fairport challenge their bodies and see real, sustainable results one step at a time. We work with complete beginners and high level performers.
Fill out the short form on your screen to learn more about how you can get started today!
Why Makes Our Competition Prep Coaching So Effective?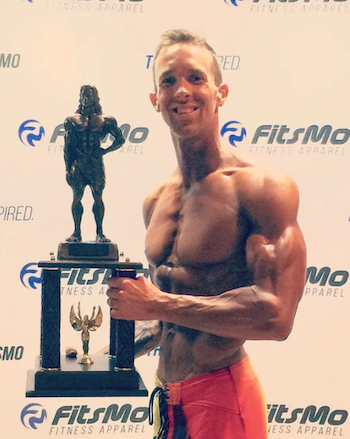 The secret is simple: we're not wasting any time. At JMB Fitness, we're putting an end to busy work exercises and cookie cutter routines. We're here to find out what works best for you and then push you to get the most out of every single session.
Our Competition Prep Coaching includes:
Initial meal plan that changes weekly as needed
Weekly e-mail weigh ins every Friday morning
Bi-weekly picture evaluation sent with your weight
Supplementation guidance and adjustments as needed
Training/Cardio recommendations
Contact through e-mail with quick responses
Peak Week/Show Day plan with exact food, water, and supplement plan
Post Contest plan if you request it!
Take The First Step Today! Learn More About Our Competition Prep Coaching In Fairport
Don't settle for good enough. Get more out of your workout routine and learn to truly enjoy every single session. Our Competition Prep Coaching is helping people all across our community find sustainable success and we can't wait for you to be next.
Fill out the short form on your screen to learn more about JMB Fitness and everything we have to offer here in Fairport.